Representatives of the Institute participated in a regional meeting with EUIPO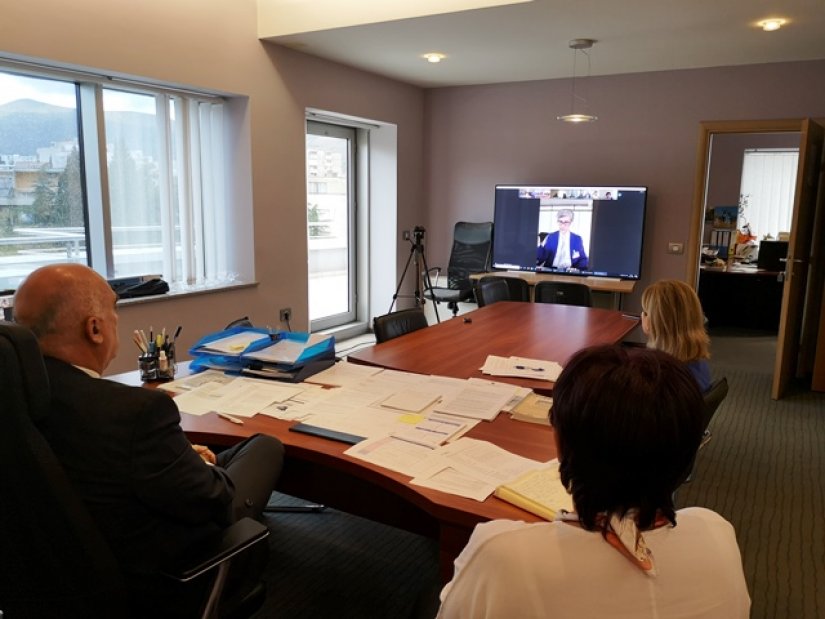 Mostar, September 23, 2020 - Representatives of the Institute for Intellectual Property of Bosnia and Herzegovina, Director Josip Merdžo, Deputy Director Ljubica Kozić and Expert Advisor for European Integration and International Cooperation Vesna Vuletić Bebek, participated in a joint online high-level meeting organized by the European Union Intellectual Property Office (EUIPO) for the representatives of intellectual property offices in the Western Balkans (Bosnia and Herzegovina, Albania, Montenegro, Northern Macedonia and Serbia).
At the beginning of the meeting, Executive Director of EUIPO, Mr. Christian Archambeau, presented the latest EUIPO activities of importance to countries in the region that are not members of the European Union.
Director of the Institute informed present representatives of EUIPO about successful bilateral cooperation of the Institute with EUIPO, which has been achieved in the past period since the last high-level meeting, and presented proposals for bilateral cooperation in the next period.
Executive Director of EUIPO, Mr. Christian Archambeau, expressed his gratitude for active participation in this meeting, and stressed the readiness of EUIPO to support planned activities of the Institute related to bilateral cooperation.