Memorandum on Cooperation with Intellectual Property Office of Montenegro signed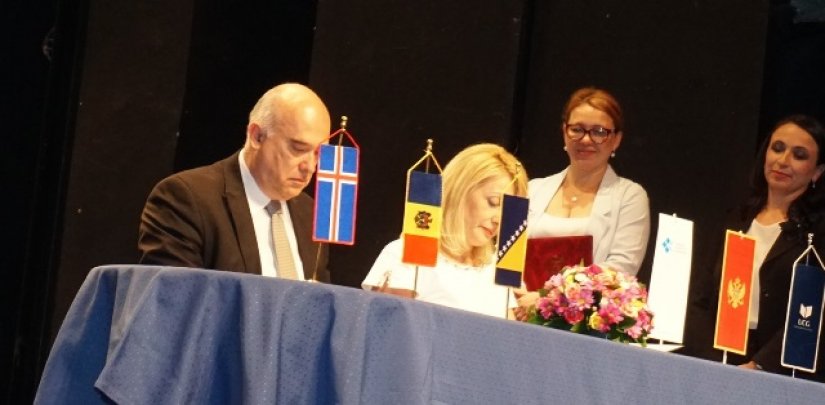 Podgorica, May 28, 2018 - Director of the Institute for Intellectual Property of Bosnia and Herzegovina Josip Merdžo and director of the Intellectual Property Office of Montenegro Valentina Radulović-Šćepanović signed today in Podgorica a Memorandum on Bilateral Cooperation with the aim of further developing cooperation between the two institutions in the field of intellectual property and areas of common interest and benefits.
Collaboration between these two institutions will be implemented, among other things, through trainings, meetings of intellectual property experts, exchange of experiences regarding the process of accession to the European Union, exchange of experience on intellectual property rights and preparation of regulations in order to meet the requirements of international conventions and treaties.
Memorandum was signed in the ceremony marking the 10th anniversary of the Intellectual Property Office of Montenegro, held at the Montenegrin National Theatre. The ceremony was attended, among others, by representatives of the Government of Montenegro, World Intellectual Property Organization (WIPO) and the European Patent Office (EPO).