Director General of the World Intellectual Property Organization (WIPO) to visit BiH on March 14 and 15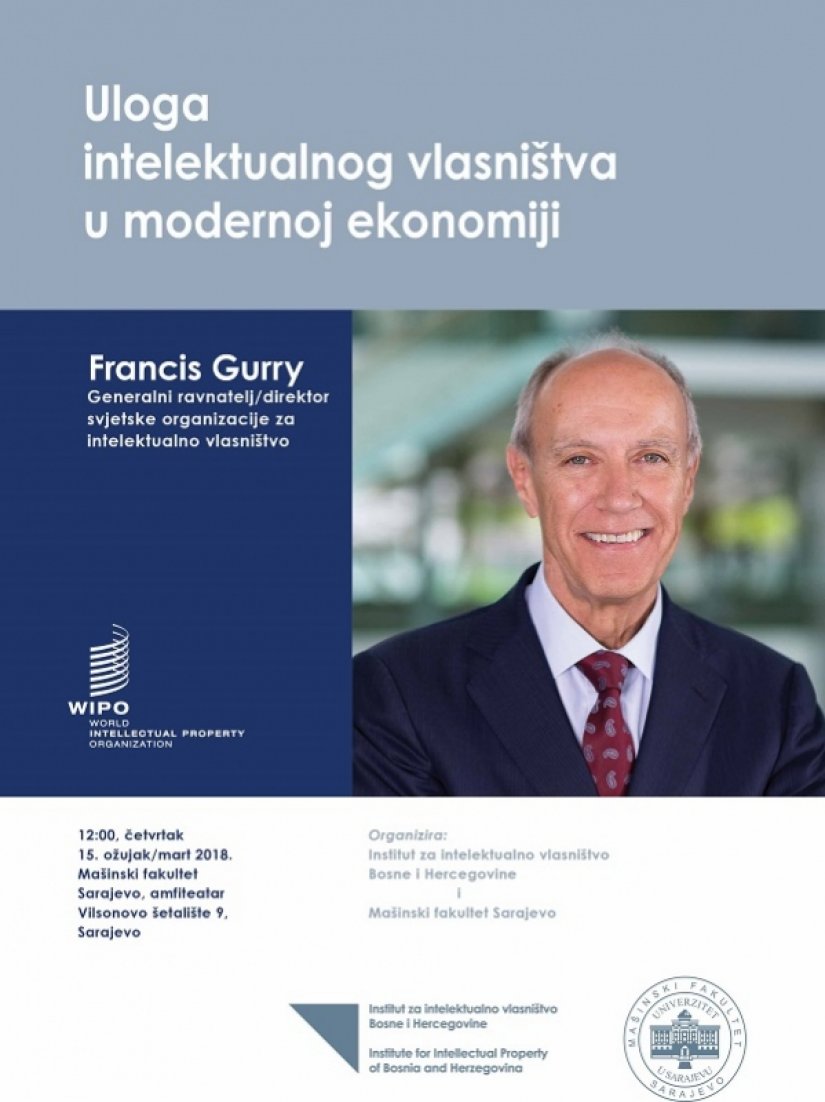 Mostar, March 9, 2018 - Director General of the World Intellectual Property Organization (WIPO) Francis Gurry will be on official visit to Bosnia and Herzegovina on Wednesday, March 14 and Thursday, March 15, 2018.
During a two-day stay in Sarajevo, Director General Gurry will meet with the highest officials of Bosnia and Herzegovina and hold a lecture on "The Role of Intellectual Property in Modern Economy" at the amphitheater of the Faculty of Mechanical Engineering in Sarajevo.
Planned are his meetings with BiH Presidency member Bakir Izetbegović, vice-chairman of the BiH Council of Ministers and minister of foreign trade and economic relations Mirko Šarović, members of the BiH Parliamentary Assembly Collegium and director of the Institute for Intellectual Property of BiH Josip Merdžo.
Francis Gurry has led WIPO as Director General since October 1, 2008. He was reappointed in May 2014 for a second six-year term, which runs through September 2020. He holds law degrees from the University of Melbourne, a Ph.D from the University of Cambridge and is an honorary professor of, and holds honorary doctorates from, universities in a wide range of countries.
World Intellectual Property Organization (WIPO) is United Nations agency that represents a global forum for intellectual property services, policy, information and cooperation. WIPO has 191 member states and Bosnia and Herzegovina is a full member of that organization.