Delegation of the Institute visited Intellectual Property Office of Serbia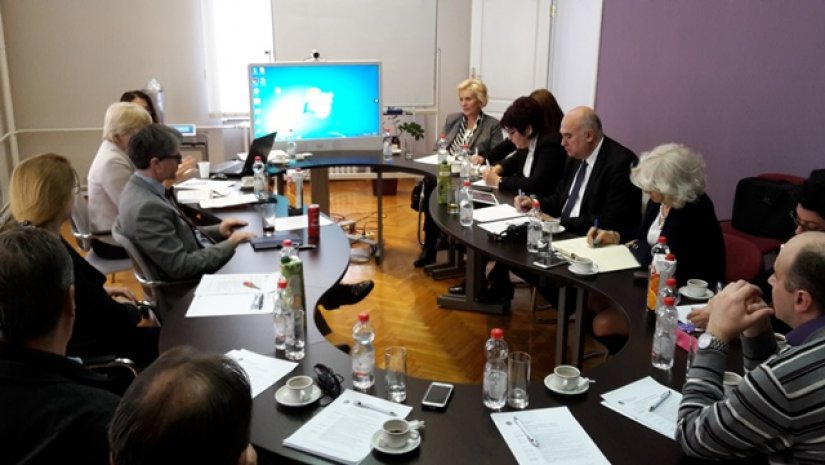 Mostar, November 30, 2017 - Delegation of the Institute for Intellectual Property of BiH, led by the director of the Institute Josip Merdžo, was in Belgrade from November 22 to 24 on a study visit to the Intellectual Property Office of the Republic of Serbia.
At the beginning of the visit, acting director of the Office Vladimir Marić presented to the Institute's delegation the structure, competence and activities of the Office and to the hosts the Institute for Intellectual Property of BiH was presented by the director of the Institute Josip Merdžo.
Assistant directors of the Office gave an overview of their sectors' work, organizational structure, and statistical data on filed industrial property rights applications.
Also, presented was model of cooperation with institutions for the enforcement of intellectual property rights and activities within the EU integration, as well as activities of the Centre for Education and Information on the establishment of cooperation with universities and small and medium-sized enterprises.
Delegation of the Institute was also introduced to patent search methodology in the process of examining patent applications through the phases of the procedure, examination of applications for the grant of additional protection certificate and the administrative information system for process management in the Office – service for online electronic filing of applications and submissions.
On the last day of the visit, quality management system ISO 9001-2008 was presented, after which the delegation of the Institute had an opportunity to discuss topics of particular interest regarding previous two days of the visit.