Institute's management participated in WIPO's regular annual General Assembly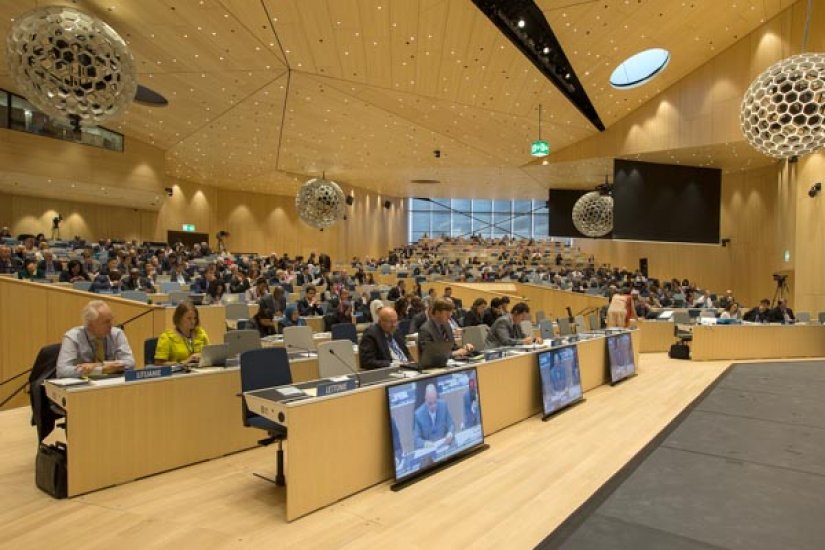 Mostar, October 17, 2017 – Management of the BiH Institute for Intellectual Property participated in regular annual General Assembly of the World Intellectual Property Organization (WIPO), held at the beginning of October in Geneva.
Director of the Institute for Intellectual Property of BiH Josip Merdžo and deputy director Ljubica Kozić took part in the work of 57th WIPO's General Assembly. Delegates from 191 countries adopted reports and recommendations for activities in certain areas of intellectual property in the next year. Proposals of WIPO's budget and work plan for the next two-year period were also adopted. Decision on opening new external offices was postponed for the next session of General Assembly.
Delegation of the Institute held meetings with the management of EUIPO and WIPO's Department for Transitional Countries, on which occasion joint organization of two seminars in Bosnia and Herzegovina during 2018 was agreed.