World Intellectual Property Day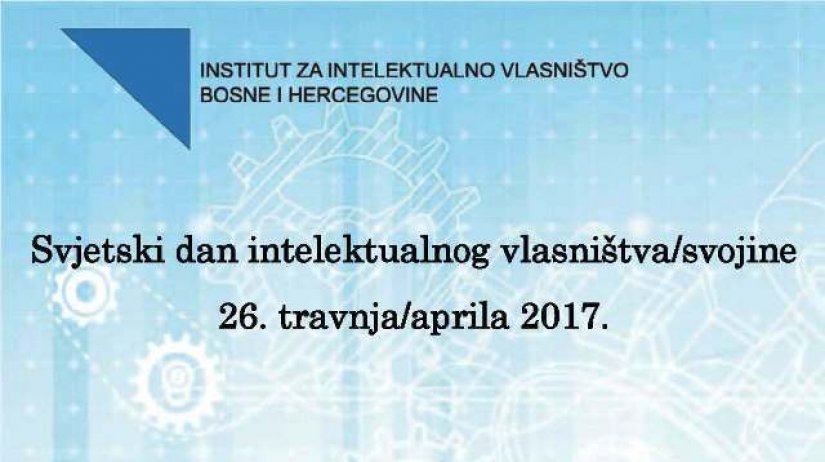 Mostar, April 20, 2017 – Institute for Intellectual Property of Bosnia and Herzegovina marks April 26th - World Intellectual Property Day.
Reception, with special program, will be held in Mostar on Wednesday, April 26, commencing at 11 a.m., at the "Princess" hall (6th floor) of the Mepas hotel, at the address Kneza Višeslava bb.
The same day, at the head office of the Institute in Mostar, building of joint institutions at the address Kneza Domagoja bb, as well as at branch offices in Sarajevo (Hamdije Ćemerlića 2/IX) and Banjaluka (Akademika Jovana Surutke 13/III), Doors Open Day will be held, when Institute staff will be providing information on intellectual property and its protection to all those interested, between 10 a.m. and 2 p.m.
In 2000, World Intellectual Property Organization's (WIPO) member states designated April 26 – the day on which the WIPO Convention came into force in 1970 – as World Intellectual Property Day with the aim of increasing general understanding of IP.