Mostar: Employees of the Institute at the working meeting on the protection of intellectual property in the field of IT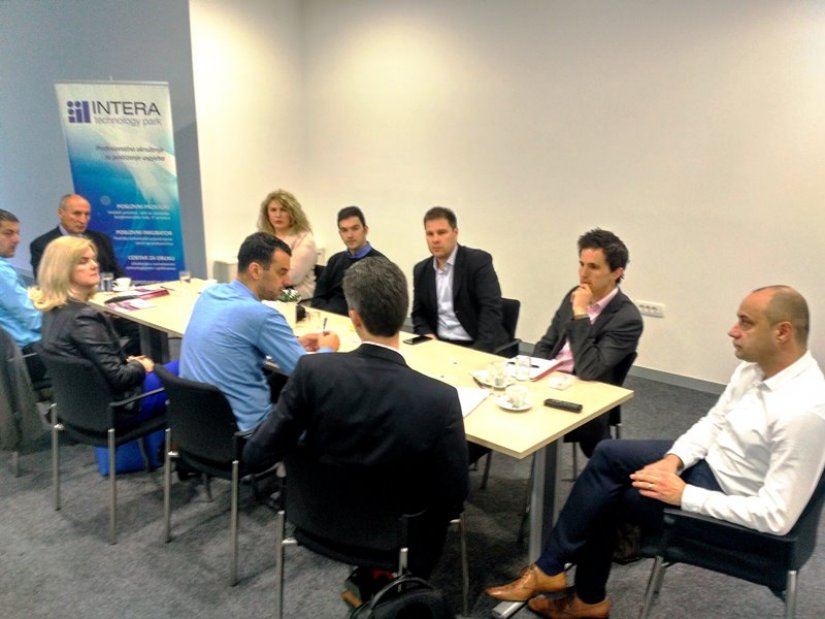 Mostar, April 10, 2017 – Employees of the Institute for Intellectual Property of Bosnia and Herzegovina participated in the meeting in Mostar organized by INTERA Technology Park and SPARK Business Park on the subject of intellectual property rights protection in the field of information technologies.
Working meeting, held on April 6 at the premises of INTERA Technology Park, was attended by members of INTERA TP and SPARK legal teams, representatives of the start-ups, Tim Butler from ClearViewIP company and employees of the Institute Goran Trifković, Spomenka Šego and Srećko Rikalo.
As emphasized by the organizers, meeting with experts from the field of intellectual property was held in order to strengthen their own legal capacities and to provide additional knowledge on intellectual property to their start-ups, extremely important in the IT sector where products are based on innovation, originality and knowledge.
At the end of the meeting, it was agreed that INTERA Technology Park and SPARK Business Park improve cooperation with the Institute, particularly in activities on raising awareness of the importance of intellectual property protection through education that the Institute offers.