Institute participated in the Economic Fair in Mostar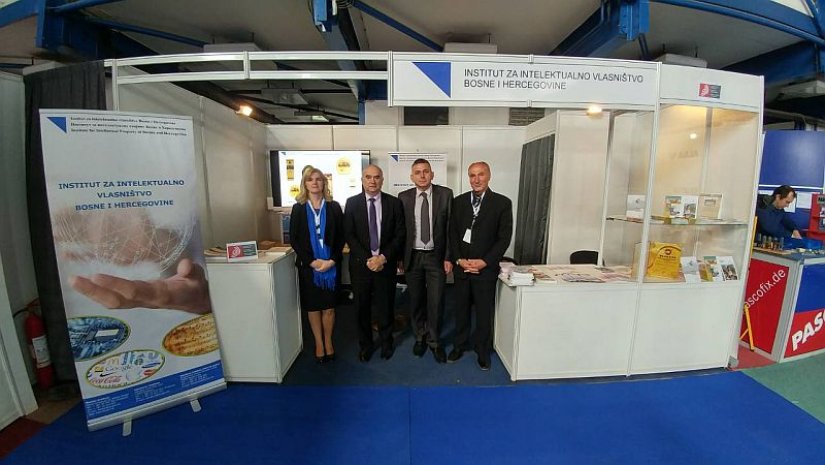 Mostar, April 8, 2017 - Institute for Intellectual Property of Bosnia and Herzegovina was presented at the 20th annual International Economic Fair in Mostar.
Institute participated in the fair with an information booth where visitors, through brochures and promotional leaflets, as well as through conversations with the staff of the Institute could get comprehensive overview of this institution's activities in the protection of intellectual property rights.
Institute was also carrying out a survey among the exhibitors at the fair in the context of an intensive campaign to raise awareness of the importance of intellectual property protection. Some of the questions in the survey for economic operators referred to submitting applications for the grant of a patent, trademark, industrial design or geographical indication and undertaken measures to prevent or eliminate infringements of intellectual property rights.
Twentieth International Economic Fair - Mostar 2017 brought together 800 exhibitors from 30 countries. This year's partner country was the Republic of Croatia, whose prime minister Andrej Plenković opened the five-day economic event.