Bilateral meeting between delegations of the Institute and EUIPO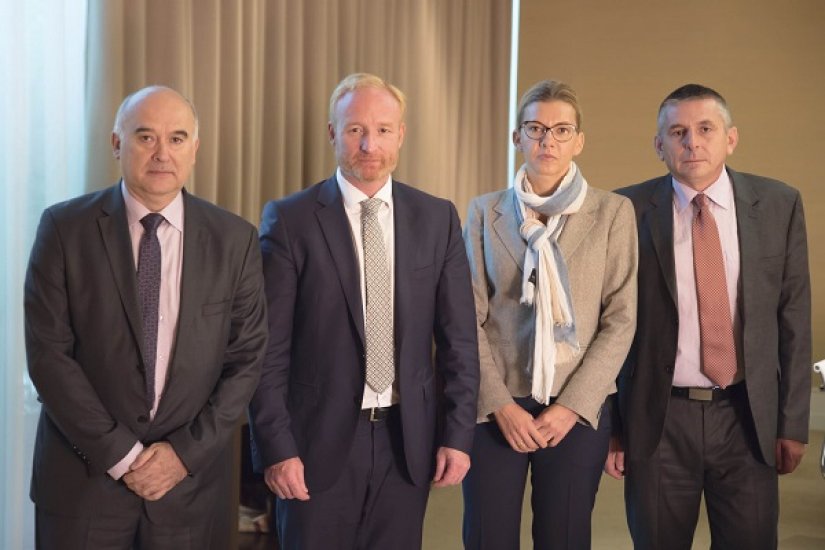 GENEVA, October 12, 2016 – As part of the 56th regular annual general assembly of the World Intellectual Property Organization (WIPO) member states, taking place at the beginning of October in Geneva, a bilateral meeting was held between the delegations of the Institute for Intellectual Property of Bosnia and Herzegovina and the European Union Intellectual Property Office (EUIPO).
Delegation of the Institute for Intellectual Property was headed by Josip Merdžo, director of the Institute, part of the delegation was also Jovan Šarac, deputy director, while on behalf of the BiH Mission to the UN in Geneva meeting was attended by ambassador Lucija Ljubić Lepine.
EUIPO's Executive Director Antonio Campinos, together with his associates, presented EUIPO's action plan for the next period. Both sides expressed satisfaction with cooperation between the Institute and EUIPO in establishing databases of industrial designs and trademarks and with the potential that Bosnia and Herzegovina has in protecting indications of geographical origin. Director of the Institute Josip Merdžo also expressed his satisfaction with the fact that continued cooperation will have special priority in view of the activities that await Bosnia and Herzegovina in the process of accession to the European Union.