New website of the Institute in function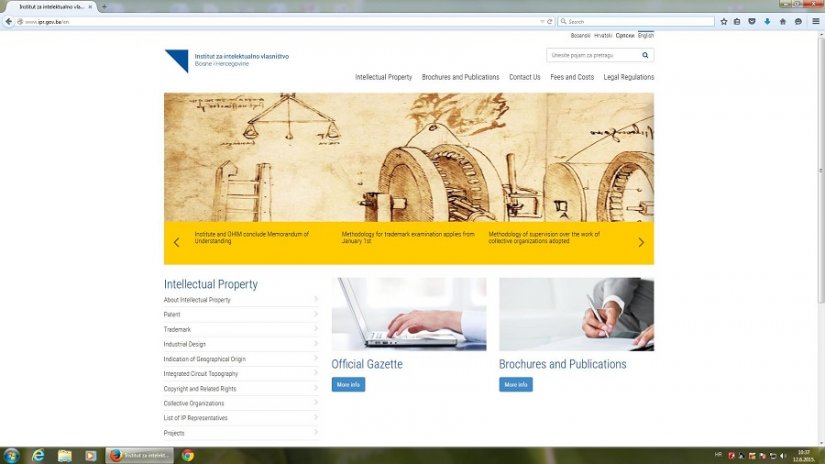 MOSTAR, May 29, 2015 – The Institute for Intellectual Property of Bosnia and Herzegovina has put into function new website, which is located on the same address www.ipr.gov.ba.
New site, with refreshed design, offers to visitors transparent access to intellectual property information, from general ones, that include brochures and publications, to those that refer to procedures of intellectual property protection, such are legal regulations and application forms.
In developing Institute's new website efforts have been made to reduce, as much as possible, technical errors and defects, although it is impossible to completely avoid. In case of any problems, visitors can contact website administrator at the following e-mail address: portal@ipr.gov.ba.