Institute included in the TMclass project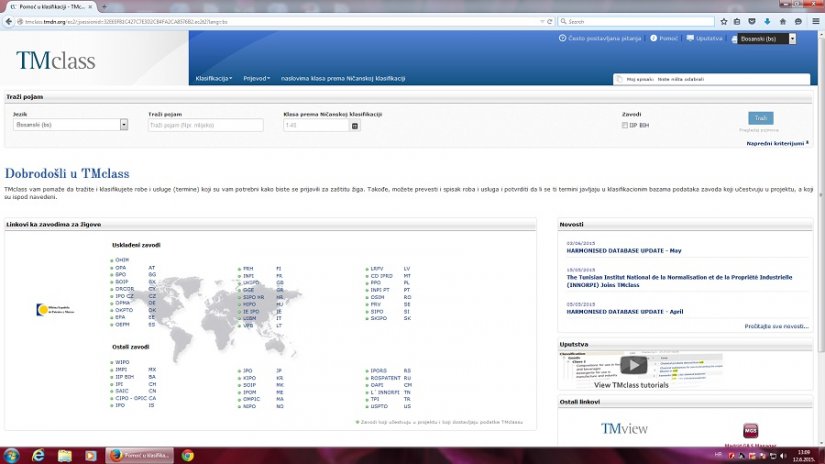 SARAJEVO, May 7, 2015 – Institute for Intellectual Property of Bosnia and Herzegovina, as part of activities related to the Memorandum of Understanding between the Office for Harmonization in the Internal Market of the EU (OHIM) and the Institute, has completed activities to join the project TMclass, becoming one of 45 national and regional offices included in that project.
TMclass is a service through which it is possible to translate and search for goods and services for the purposes of the Nice Classification of goods and services.
Integration into the TMclass service will help potential applicants of trademarks to easier classify goods and/or services in the appropriate classes of the international classification, which is one of the requirements for filing a trademark application.
This service can be accessed via the link: http: //tmclass.tmdn.org/ec2/