New WIPO Survey Reveals Global Perceptions and Awareness of IP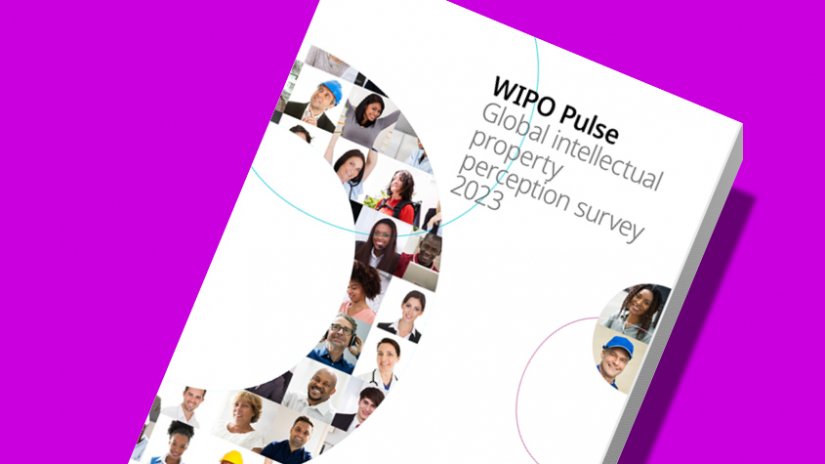 Mostar, September 18, 2023 - Two thirds of people questioned in a new global survey have a positive perception of the role that intellectual property (IP) plays in their economies, but younger people still lag in understanding IP, according to WIPO Pulse, a groundbreaking new survey into people's attitudes toward IP.
WIPO Pulse is the world's first survey of global IP awareness and perception at such an international scale. The results offer a range of unique insights based on responses from 25,000 people in 50 countries and is designed to complement WIPO's research on innovation, branding, the creative sector and IP statistics, among others.
"For decades, WIPO has been a trusted source of information and insights on the technical aspects of IP but we've been lacking the 'people' dimension of our data, which has become more important as we bring IP to the grassroots and connect with those innovating and creating on the ground," said WIPO Director General Daren Tang in launching the report.
Among its findings, the survey shows that 66.4% of respondents across all regions recognize the positive impact of IP on the economy, with this being felt strongest in Asia-Pacific (76%), Africa (70%) and Latin America and the Caribbean (67%), WIPO announced.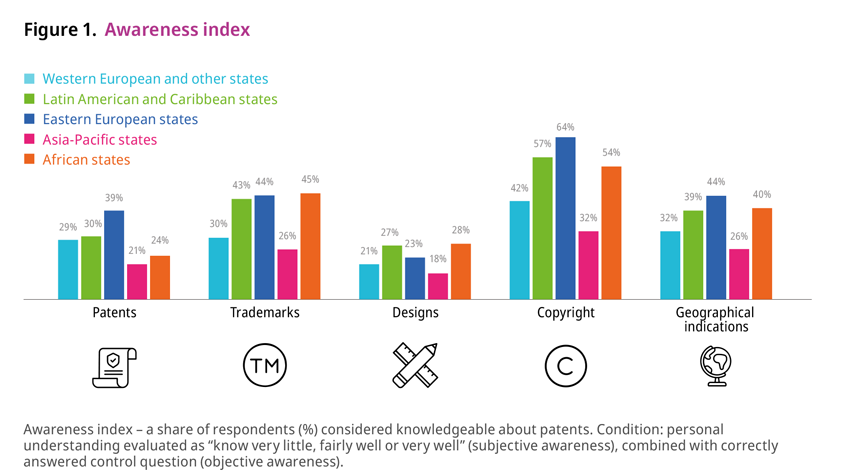 The results from the global south are particularly encouraging, reinforcing the belief that IP can be a powerful tool not just for industrialized countries, but for developing and the least developed countries as well, according to Mr. Tang.
In measuring respondents' knowledge levels of IP, the report shows that the greatest awareness is of copyright, surpassing trademarks, geographical indications, patents and designs.
The highest awareness of any IP right is for copyright (64%) in Eastern European states, with the lowest at 18% knowledge of designs in Asia Pacific States.
People aged 18 to 24 years old demonstrate significantly lower awareness index scores in four out of five regions, and across all five categories of IP rights, compared to the general population. While close to a third (32%) understand copyright, and geographical indications (27%), only 2 out of 10 know about patents (18%) and designs (19%).
"Young people are using their creativity and ingenuity to drive change and create a better future, but their limited knowledge of IP risks holding them back from their full potential. We must increase our efforts to foster IP awareness among young inventors, creators and entrepreneurs, and support them with the skills and know-how to use IP to translate their ideas into reality", said WIPO Director General Daren Tang
The World Intellectual Property Organization (WIPO) is the global forum for intellectual property policy, services, information and cooperation. A specialized agency of the United Nations, WIPO assists its 193 member states in developing a balanced international IP legal framework to meet society's evolving needs. It provides business services for obtaining IP rights in multiple countries and resolving disputes. It delivers capacity-building programs to help developing countries benefit from using IP. And it provides free access to unique knowledge banks of IP information.