Institute successfully participated in the International Economic Fair in Mostar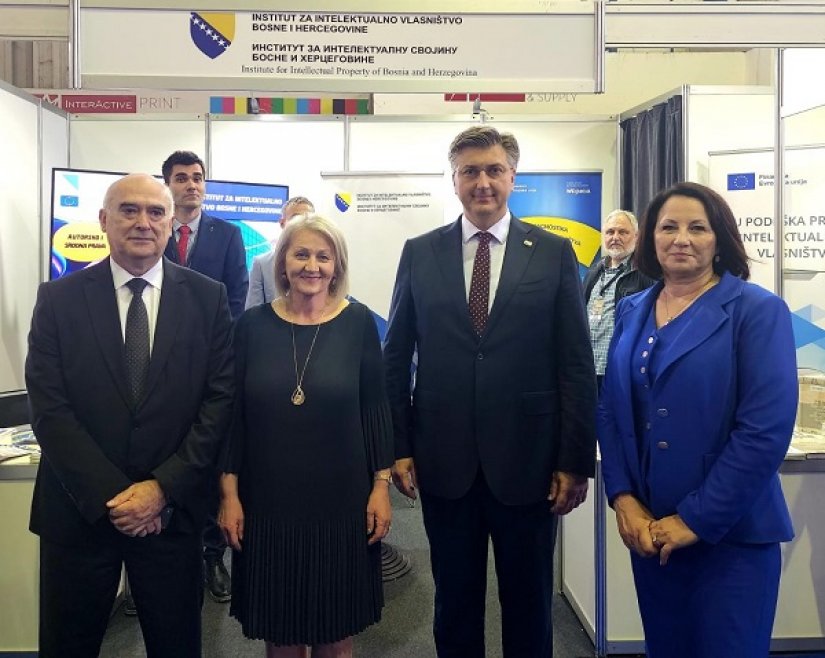 Mostar, May 8, 2023 – Institute for Intellectual Property of Bosnia and Herzegovina has successfully completed its participation in this year's 24th International Economic Fair, which was held in Mostar from May 3 to 6.
The Institute's information stand was visited on all days of the fair. Visitors to the stand could get a comprehensive overview of the Institute's activities and all information about the protection of intellectual property rights through brochures and promotional leaflets, as well as through a conversation with the Institute's employees.
Institute for Intellectual Property of BiH participated in the fair in cooperation with the project "EU Support of Intellectual Property Rights in BiH" (EUSIPR), which is financed by the European Union. The joint team of the Project and the Institute made contacts and held talks with more than 60 representatives of economic entities. Contacts were also made with representatives of chambers of commerce and development agencies, with whom future cooperation related to education and joint participation in fairs was agreed upon in principle.
More than 700 exhibitors from 30 countries presented themselves at the 24th International Economic Fair in Mostar, including some of the strongest companies from Israel, this year's partner country.